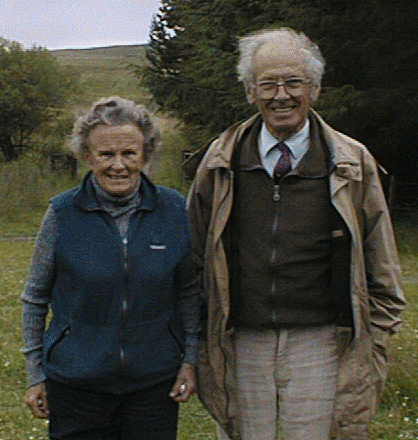 The Oakdale Charitable Trust was established in 1946 by Brandon Cadbury, the youngest child of William and Emmeline Cadbury. It was his grandfather Richard who, in partnership with his Great Uncle George, built up the family firm which they relocated from the centre of Birmingham to Bournville.
Initially the trust was run by Brandon and his wife Flavia as sole trustees, making twice yearly donations in support of a range of small charities local to the West Midlands.
Brandon retired from the board of Cadbury Schweppes not long after the merger with Schweppes and re-trained as a Probation Officer. He qualified in 1971 and was based in Redditch until he finally retired in 1982.
In 1990 Brandon and Flavia moved from their home near Stratford-on-Avon to mid Wales where for many years they had a holiday home. Once established they came to the conclusion that the voluntary sector in Wales was poorly served by grant making trusts and accordingly shifted the emphasis of their Trust from the West Midlands to the support of similar charities based throughout Wales.
In 1994 Brandon and Flavia's four children became trustees in their turn and in 1996 Brandon retired as chairman handing over to his eldest son Rupert. Brandon continued as a trustee and maintained a lively interest in the trust until his death in 2011 at the age of 96.
Flavia died in August 2013 just short of her 92nd birthday.